We all heard President Trump yesterday. He made it very clear that Fox News was turning on him - the man who gave them their success - and that they are now "as fake as lying, smearing, slandering CNN." Fox News can no longer be trusted, and now we know why.
Oprah Winfrey and her Oprah Winfrey Network have taken a controlling interest in the Fox News Network and as such has begun to use her new power to influence the broadcasts. What was once a stalwart of conservative news is now becoming just another liberal propaganda machine. This became overwhelmingly evident when the voices of people like Megan Rapinoe, captain of women's Team USA soccer, was given airtime on the network to speak of her dislike for our President. This is the type of event that never used to air on Fox because dissent is not news. Well, it is by definition. It shows the political discourse that is growing amongst the American public and that has been newsworthy throughout the history of American media, even on Fox as we saw repeatedly through interviews about dissatisfaction with  President Obama and we continued to see on the network in the form of rants against virtually every other presently elected democrat of influence in America, but that's different. They were/are liberals.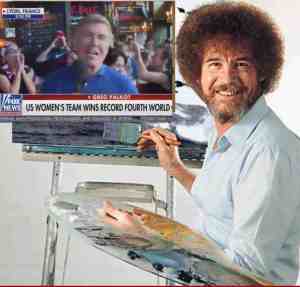 Now such divisive words are expected to be as commonplace on Fox News as they are on the other Derp State media channels like CNN and MSNBC. This is truly a dark time in America for equal representation in media.